i have been in such a crocheting mood lately. i got a few smaller projects finished today. i've been looking for a licky penny holder and although i haven't tried all the patterns that i've found, i believe i've found the right one for me already. i'm thinking about making these as favors to give away at a party. the one below took all of 10 minutes to complete. the pattern can be found here:
Lucky Penny For the Bride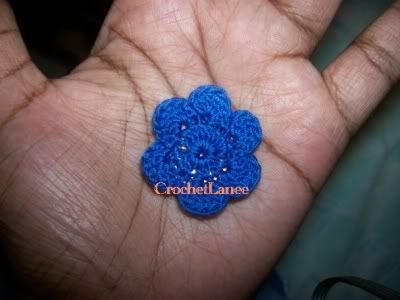 ----------------------------------------------------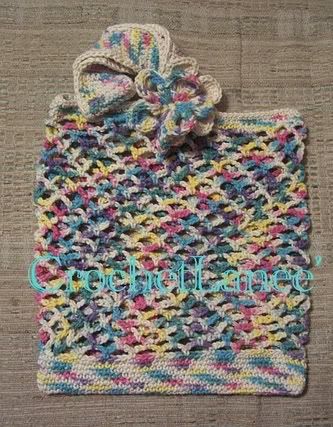 and this is my finished mystery crochet along from Crochet for Life! i usually stroll up to the library during the fall and winter. this will be a nice bag to take for books. it's not too big so i'll be limited on what i can check out. i'm always a bit ambitious when it comes to my reading goals.
i used Peaches N Creme's potpourri and ecru. the pattern for this bag can be found here:
String Bag
. you'll have to get a membership to get the free pattern. i think it's worth it-there's sure to be more good stuff there.
------------------------------------------------------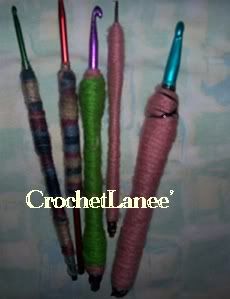 i've got a whole mess of ping pong yarn left from when i started on my scarves and hats. i've been making them into scrunchies. the pictures i took of them aren't too flattering so i'll wait until i have a variety of colors to post them.
i'm wanting to make more sachets but i haven't found a pattern that would be ok to make more than one a day. (ok meaning that it won't tear my hands up while i'm making them). i have g ot to find a glove or something to protect my left hand from the yarn.
i haven't been able to find any hook cushions so i've just been doing this. you're probably thinking something like 'ewww' or 'oh hell no', but it works for me.
------------------------------------------------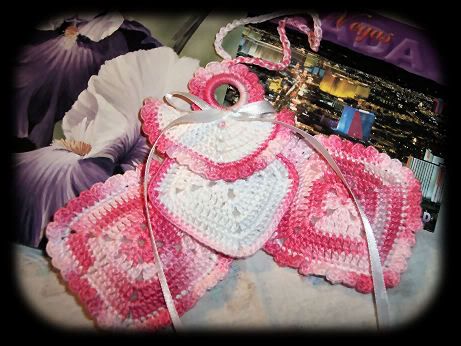 these are the sachets that i did for the swap in Crochet for Life! the nice picture as taken by my partner after she received it.
the pattern can be found here:
Robbie's Angel
.
i made 7 squares in all, used 2 for the body, one for the wings and 2 each for each of the pillows. this was my first time making squares in the round like this so it was something new for me. i worked on a square blanket when i was taught to crochet but it had already been started. i had no idea it was so simple. i do love to complicate things, i guess.