I'm going to give thanks to this
Your Ugliest FO
thread on ravelry for preventing my from making yet another Ugliest FO.
Here was my contribution to the thread.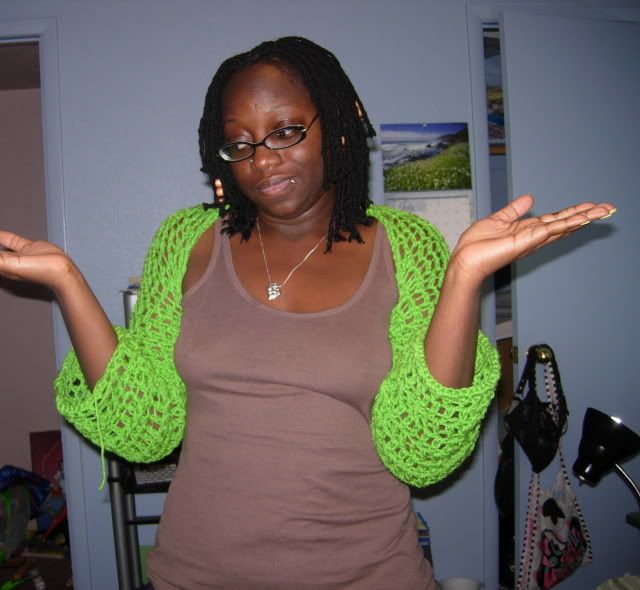 I made this shrug a long time ago, hoping that it would give me something colorful to add to my
Etsy shop
. Fortunately, it did not.
In a previous post, I mentioned that I would be using this month's C4L challenge (using granny squares or motifs) to make a bag that inspired by my favorite all purpose bag.
I was hoping that I would be able to carry my creation with the same pride that I do when I carry the other, but after mapping out the design, i decided that i best turn around and or stop before things got any worse (i.e. assembled)
I think the colors are just too much. Next time, i think i'm going to do one huge granny square in a nuetral color, like off white and then try 'applique-ing' my design on.
If I weren't afraid of running out of time on this challenge, I would do it sooner rather than later, but i am afraid, so I'll save it for another day. =-(
Now, it's back to searching
Crochet Pattern Central
for granny squares that will arrange into something easily.
I have to say, I am a bit disapointed in myself for this project failure. But! on the bright side, I am one step closer to making the bag I invision AND I stopped myself from making another horrid crocheted... thing